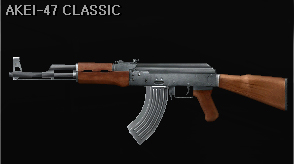 Description
The AK was developed by Kalashnikov and spread in the old days. With outstanding performance of 7.62mm ammo, wonderful accuracy in its effective range, and it's simple structure which considered the environment of severe cold are what make this weapon so special. However, it requires great skill for stability control in case of on-the-move firing along with strong recoil.
Tips
Due to the high recoil rate, aim low so you shoot up the target's body.
This gun's specialty is not it's accuracy, so use it for hit and run tactics. Spray and get behind some cover.
Variants
AKEI-47 PT (found in Special 7 Package)
AKEI-47 Gold (found in Gold Box)
AKEI-47 Gold 2 (found in Weapon Jackpot Box)
---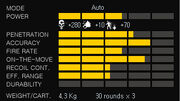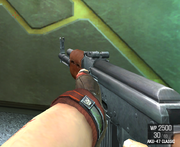 Ad blocker interference detected!
Wikia is a free-to-use site that makes money from advertising. We have a modified experience for viewers using ad blockers

Wikia is not accessible if you've made further modifications. Remove the custom ad blocker rule(s) and the page will load as expected.