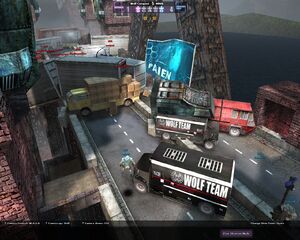 Pride members were hired to transfer a new serum to militant operatives in London. Rogue Pride members and enemies of the militant group blockaded this bridge in hopes of securing the new serum.
This map is filled with wrecked vehicles. Maneuvering through them can be tricky. There's a section underneath the bridge with which to Spawn points are on either side of the bridge.
Use the vehicles to your advantage. Get on top of them and set up your turrets.
Watch out for Ghost wolves in the bottom area. They're not always standing on the walkway.
There are some pretty tight places here enough reach for even a guardian
---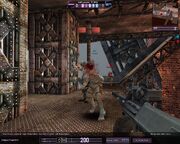 Ad blocker interference detected!
Wikia is a free-to-use site that makes money from advertising. We have a modified experience for viewers using ad blockers

Wikia is not accessible if you've made further modifications. Remove the custom ad blocker rule(s) and the page will load as expected.