This is an unknown castle high up in sky. Until more details are revealed...we have no information on this map.
The design of this map is similar to Scent. Some of the building designs have even been reused here as well. The map is arranged in a big circle, with tunnels running underneath the main interior area. One spawn point is in the courtyard and one is out on the edge of the map.
Use the same tactics that you'd use in Scent. Use the tunnels to your advantage.
---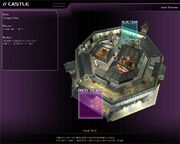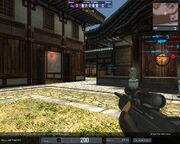 Ad blocker interference detected!
Wikia is a free-to-use site that makes money from advertising. We have a modified experience for viewers using ad blockers

Wikia is not accessible if you've made further modifications. Remove the custom ad blocker rule(s) and the page will load as expected.