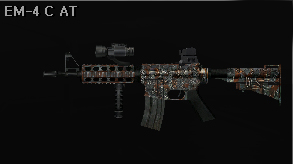 Description
The EM-4 C AT comes with multiple enhancements, including a camo pattern for better concealment, higher damage potential, and increased fire rate over the original model. This version has an engraved coating.
Tips
Use the same tactics as you would with the EM-4 ST/N/PT
As the description says, the fire rate is slightly higher on this version than on the original EM-4 C.
Variants
EM-4 C (found in Camouflage Set)
---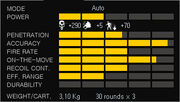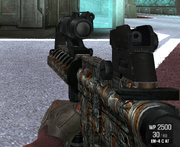 Ad blocker interference detected!
Wikia is a free-to-use site that makes money from advertising. We have a modified experience for viewers using ad blockers

Wikia is not accessible if you've made further modifications. Remove the custom ad blocker rule(s) and the page will load as expected.