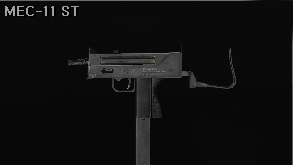 Description
A submachine gun made under the name of the developer, Ingram. Efficient in continuous shooting and easy to carry, it was habitually used in illegal civil organizations for it's low manufacture cost. A high-speed trigger system functioning in a short-barrelled weapon gives it efficiency in short-ranged battles. It is not used in Pride but some members carry it as their personal weapon.
This is a default weapon players start with. It never expires from the inventory and cannot be upgraded.
Tips
Only good for short ranged battles, but some middle ranged battles can work with the MEC. Don't attempt long range combat.
The MEC is a great short ranged weapon, though it falls short of long ranged battles.
Variants
MEC-11 (found in the gold shop and in the Mania 16 Package)
---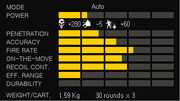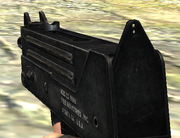 Ad blocker interference detected!
Wikia is a free-to-use site that makes money from advertising. We have a modified experience for viewers using ad blockers

Wikia is not accessible if you've made further modifications. Remove the custom ad blocker rule(s) and the page will load as expected.