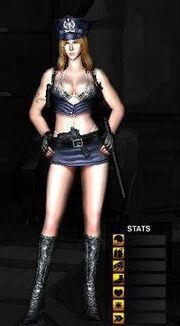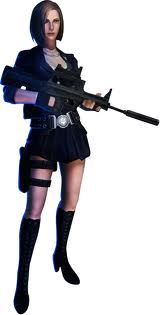 Marien has been raised like the apple of her parent's eye in the family of a multimillionaire, buy she volunteered for GTGN by the spirit of "Noblesse Oblige" even if her father opposed desparately. She hasd to be harshly trained because GTGN is the best Force that has never experienced any failure in their tactics. She eventually joined the army without falling behind. One day, she was assigned a special strike force and atarted to commit a terrorist act of
Pedro
's Lycans Marsilles. She successfully completed hostage-rescuing plans by being covered by the foreign legion.
Marien has pale skin with a dark blue jacket and skirt. She wears black boots with a white undershirt. She increases physical stats by ???. Her wolf is dark blue with a several distinct white stars. She is a blue team character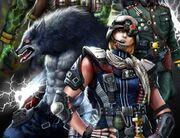 Ad blocker interference detected!
Wikia is a free-to-use site that makes money from advertising. We have a modified experience for viewers using ad blockers

Wikia is not accessible if you've made further modifications. Remove the custom ad blocker rule(s) and the page will load as expected.