"Rose" is owned by the President of Paien industries and is under repair in Ródhos, a resort island in Greece. The President of Paien was assasinated and all Epoxyn is being concealed in Rose. Infiltrate the yacht factory! Obtain or destroy the secrets of Epoxyn.
This map can be confusing to some. Spawn points are unique; there's one by the ship and one near the edge of the island. Wolf modes are popular on this map.
It is good practice to utilize close quarters wolves here.
Long range wolves aren't terribly effective in this map, but there are certain areas to use them.
It is easy to get lost here, especially if you're in a hurry to get to the bomb site. Try to familiarize yourself with this map before doing any serious play.
---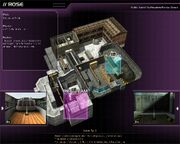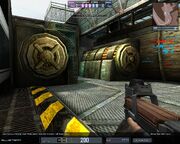 Ad blocker interference detected!
Wikia is a free-to-use site that makes money from advertising. We have a modified experience for viewers using ad blockers

Wikia is not accessible if you've made further modifications. Remove the custom ad blocker rule(s) and the page will load as expected.