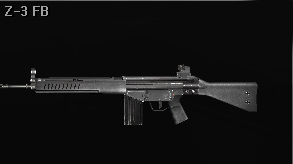 Description
Using western standard 7.62mm ammo, it is both great in power and effective at range, but the recoil becomes a problem with fully automatic fire. It abdicated the position of the official German rifle to the Z-36 and retired, but was distributed cheaply in large amounts to Pride when it was first established.
Tips:
This gun tends to get jumpy when fired continuously and loses accuracy quickly.
Walk or crouch when firing with this gun, it has terribly low on the move accuracy.
It can make short work of Wolves when firing at the head, but the bullet spread can get you killed if you're not close enough.
The Z-3 FB has very high penetration and can easily make wall piercing shots.
Variants
Z-3 C (found in Mania 16 Package)
---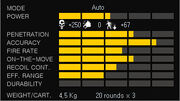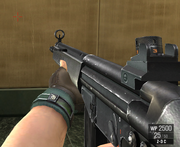 Ad blocker interference detected!
Wikia is a free-to-use site that makes money from advertising. We have a modified experience for viewers using ad blockers

Wikia is not accessible if you've made further modifications. Remove the custom ad blocker rule(s) and the page will load as expected.